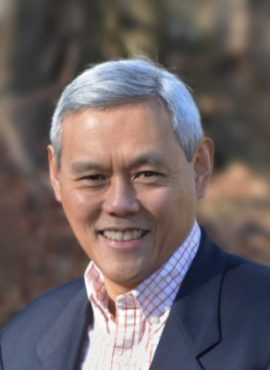 Paul Poh
Managing Partner
Paul Poh, CISSP, CISM, CRISC, CIPP/US, is a Managing Partner at Tixzy. He joined Tixzy as a partner in 2017 to lead the security and risk practice. Prior to Tixzy, Paul was Chief Technology Officer for a leading venture-backed security ratings platform where he enjoyed building a team to develop new methods to detect and…
Paul Poh, CISSP, CISM, CRISC, CIPP/US, is a Managing Partner at Tixzy. He joined Tixzy as a partner in 2017 to lead the security and risk practice.

Prior to Tixzy, Paul was Chief Technology Officer for a leading venture-backed security ratings platform where he enjoyed building a team to develop new methods to detect and evaluate security issues using non-intrusive techniques for any company world-wide.

With a background in both large Fortune 500 organizations and small successful startups, Paul also spent 7 years with the largest separately managed account processor where he was head of information security and software architecture and responsible for the protection of over a trillion dollars of managed accounts. He joined the account processor with the acquisition of a small highly successful Boston-based provider of advanced wealth management support and trade order management tools where he designed the company's software as a service offering.

An early innovator, Paul was co-founder and partner for a managed security services provider. He fondly recalls those years where he designed a proprietary client-server solution for remote control of an open source intrusion detection appliance while simultaneously implementing a 24×7 operations plan.

Paul still enjoys independent security research, and spends as much of his free time as possible, searching for security weaknesses on the Internet.